Corporate Office Photography in Downtown Nashville
My client for this shoot was global financial firm, Alliance Bernstein. They recently moved their headquarters to Nashville from NYC and the employees just started moving in toward the end of 2021, so they wanted to document the new space using corporate office photography for internal communication, marketing, and recruitment before it was completely full.
As we were doing our scout and walkthrough a week or so before the shoot, it was obvious that this shoot was going to be challenging for a few reasons. The first is the lighting. One thing that was really important for them was to highlight the windows and the views and to incorporate the diversity of their employees. Given the directionality of the sun and my scheduling and people limitations (will get to that next), I knew that I would only have a couple of hours to try and capture everything they wanted so this shoot was going to need to be spread out over the course of several days for just a few hours each day. I knew this project was going to require a lot of time and energy and parking fees, so I overestimated the time I was going to need to spend doing this project, requested as much unfettered access as possible, and charged accordingly.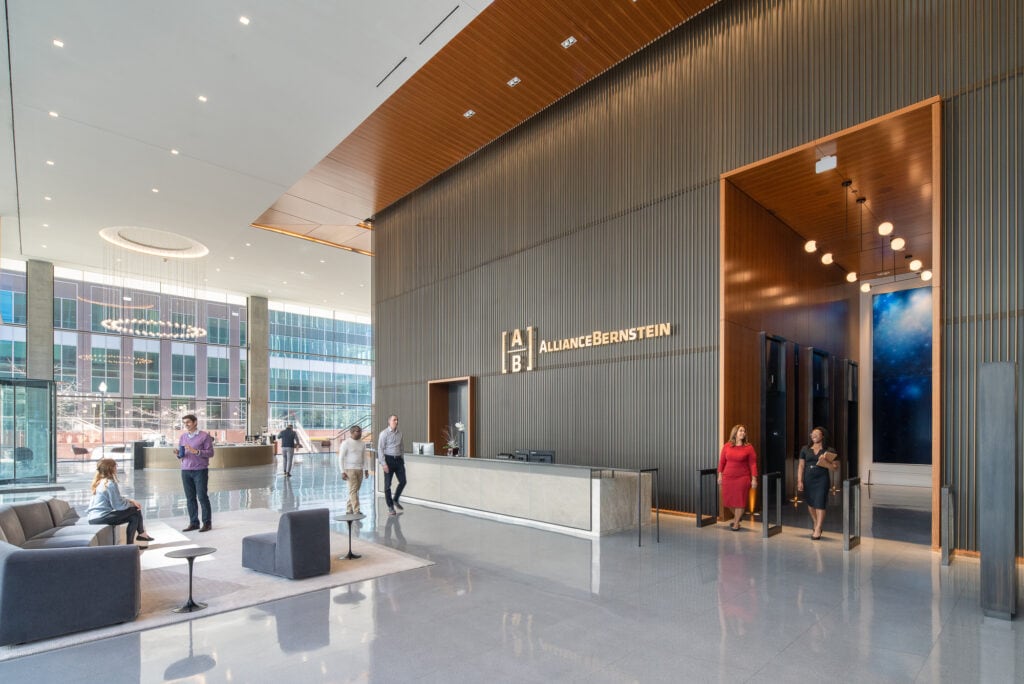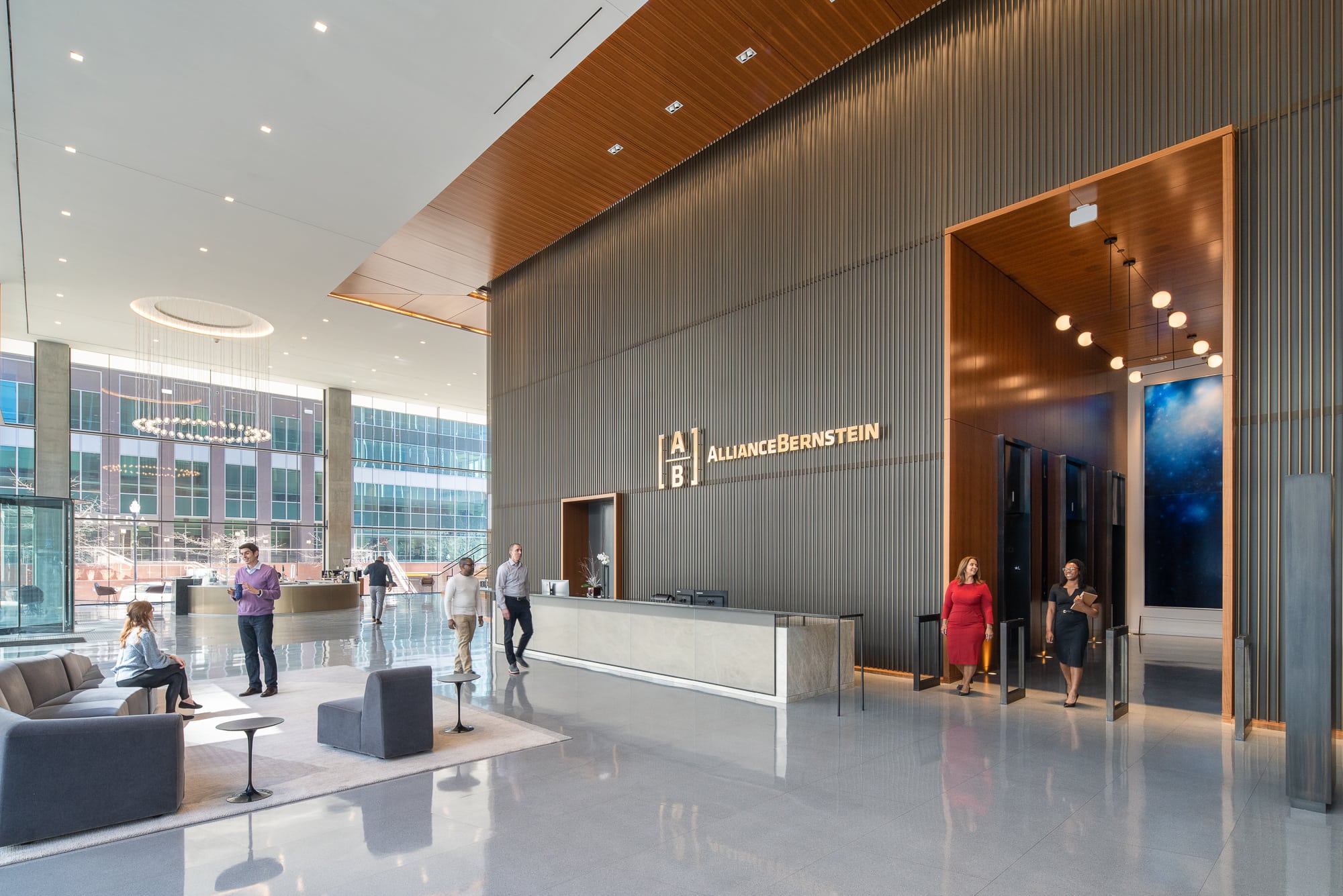 While I did have access whenever I needed it (mostly), scheduling was a bit of a conundrum. I was fortunately given some flexibility on the majority of the shoot days for the office areas, but there were common areas that were very restrictive on when I could shoot and they did not allow me to select the time frames so that I could time it with the sun. Also, being that this building just recently opened, people were very excited to show it off to new employees, friends, family, etc.
There were several meetings happening in the important areas I needed to shoot as well. Some of them were unscheduled and some were scheduled but I wasn't told about them so I would find myself with extra time in between shots waiting for areas to open up for me to shoot. With this extra time, I decided to create an architectural video to complement the photo set. I didn't have any commercial video projects in my portfolio and, while they didn't hire me for that specifically, I took advantage of the opportunity to make one. This was shot primarily on a Blackmagic Pocket Cinema Camera 6k Pro and a Rhino slider, as well as my Sony A7RIV, which I was using for the stills.
There were other challenges that I faced that were ones we all deal with such as unpredictable weather, environmental distractions like reflections, unwanted objects etc. but some of the typical things we deal with such as communication, difficult people, staging, and gathering people – I did not have an issue with. The employees and communications staff that I was working with were absolutely amazing and I wish I could take them with me. The communication was almost always instantaneous. They were available to help wrangle people together, handle all of the model-release forms, consulted with me on compositions they were going to use for specific campaigns, and most importantly – they laughed at my stupid and awkward jokes.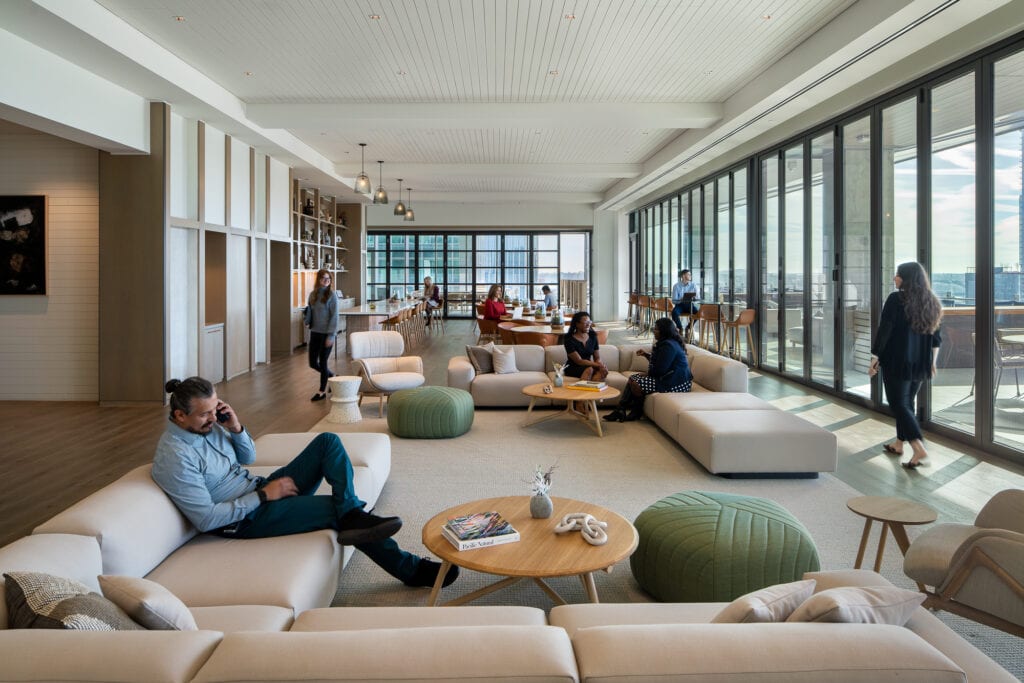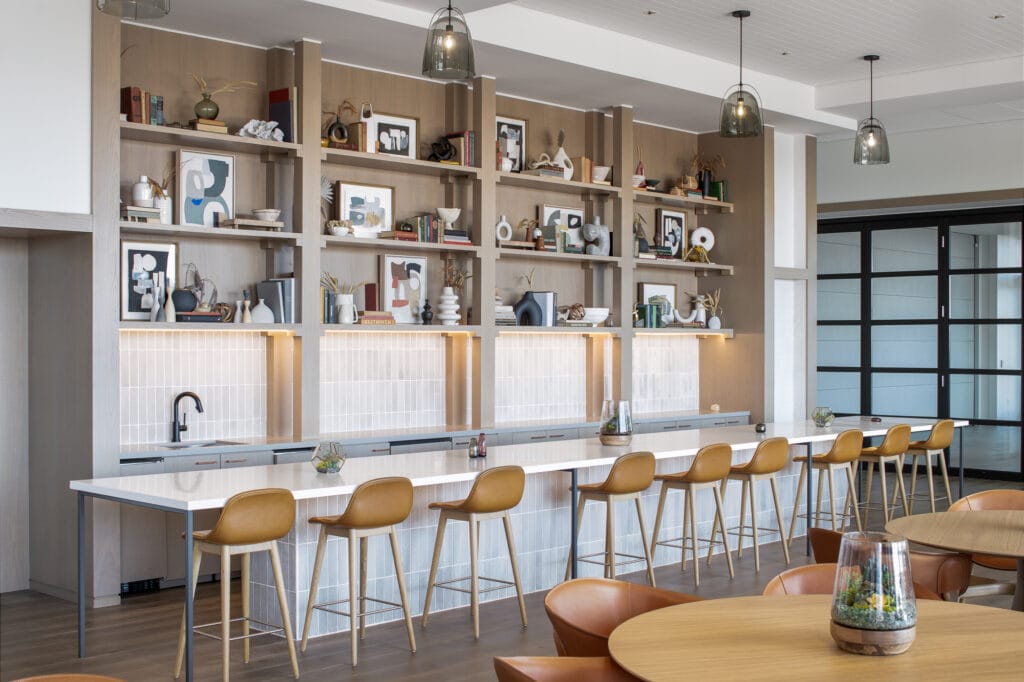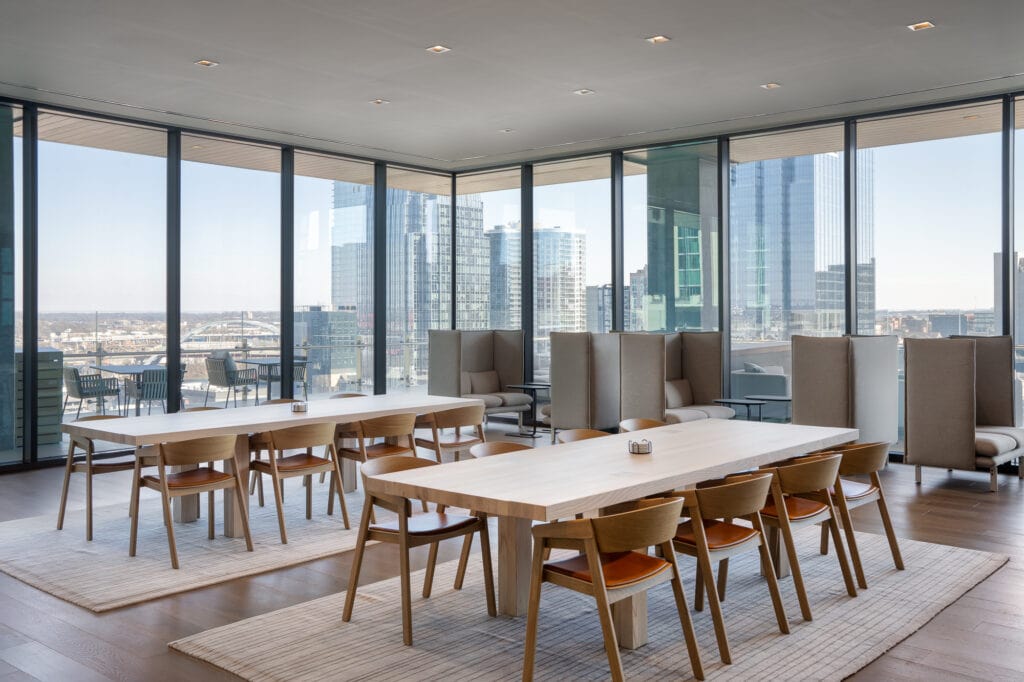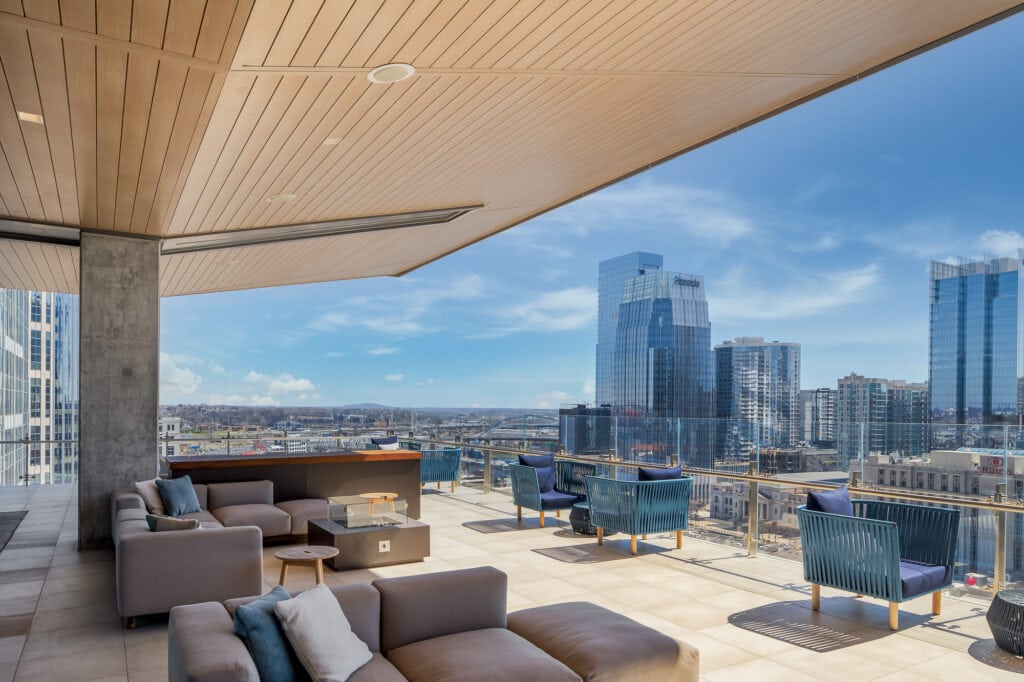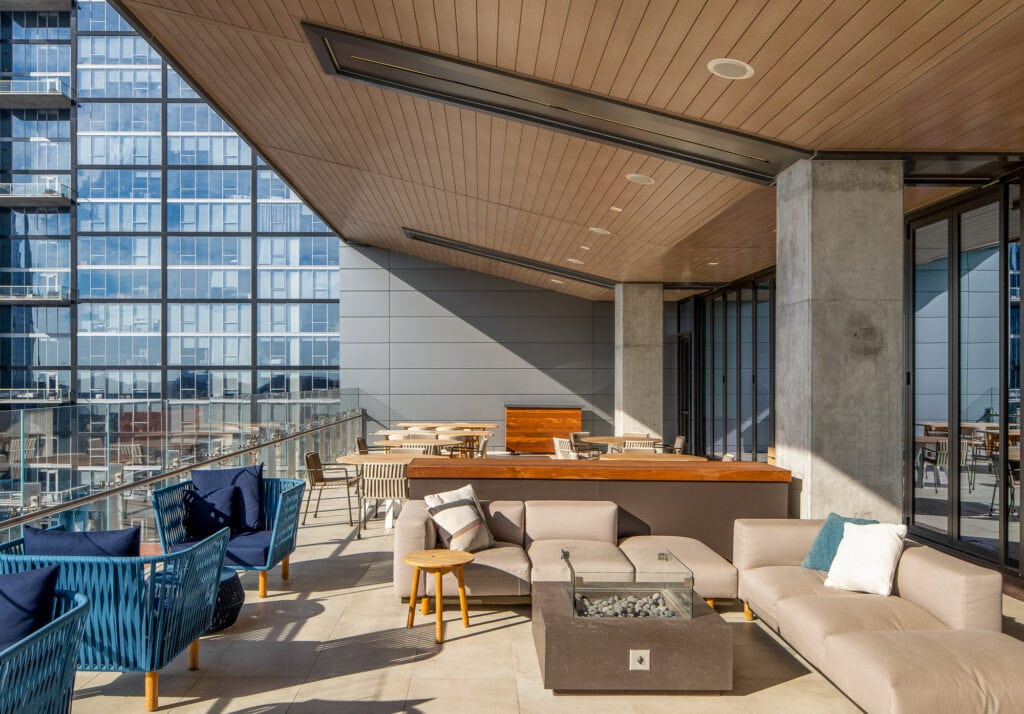 I am always intimidated by the idea of incorporating people into photos – especially large groups, but this was one of the more important things they needed for these shots. Once I get my shot composed, however, my old wedding and portrait photographer brain kicks in and little tips and tricks I learned over the years come in handy. The way I deal with anyone in photos (especially large groups) is that I start by telling everyone to just go find a place and use the space how you would use it. This is usually a disaster at first, but it gives me a great starting place. People scatter around and then I can position them according to different compositional "rules" and ideas I learned over the years.
My biggest lesson learned on this project is to never work again without an assistant. I did this entire shoot on my own and I would have had significantly more success and less headaches had I brought someone with me. I had to do my own flagging on 10ft tall glass walls, lug equipment around multiple floors, move furniture, and pay attention to every single detail so as to not miss things. Fortunately, the extra time I had between shots afforded me some extra time.