An architectural photographer in downtown Charlotte, NC – Part 1
Last month I was in downtown Charlotte exploring with my camera and creating architectural photography of some of the unique architecture. I did a very similar thing last year when I was exploring downtown Nashville. Being that I am officially photographing architecture all over the Southeast, I thought it would be great practice to start exploring the cities that, God willing, I will be working in someday.

I did a bit of research as to what architecture was available to me within the general downtown area and mapped out a route. Some of them I decided to skip for the time being because the lighting wasn't right, but will have those on my list should I find myself there again in the later afternoon/early evening. Also, the site I used to use to find architects of record (Emporis) is no longer in service which is absolutely heartbreaking – so I could only find details on a few of these projects.
This is the cliche angle everyone takes of the Bechtler museum…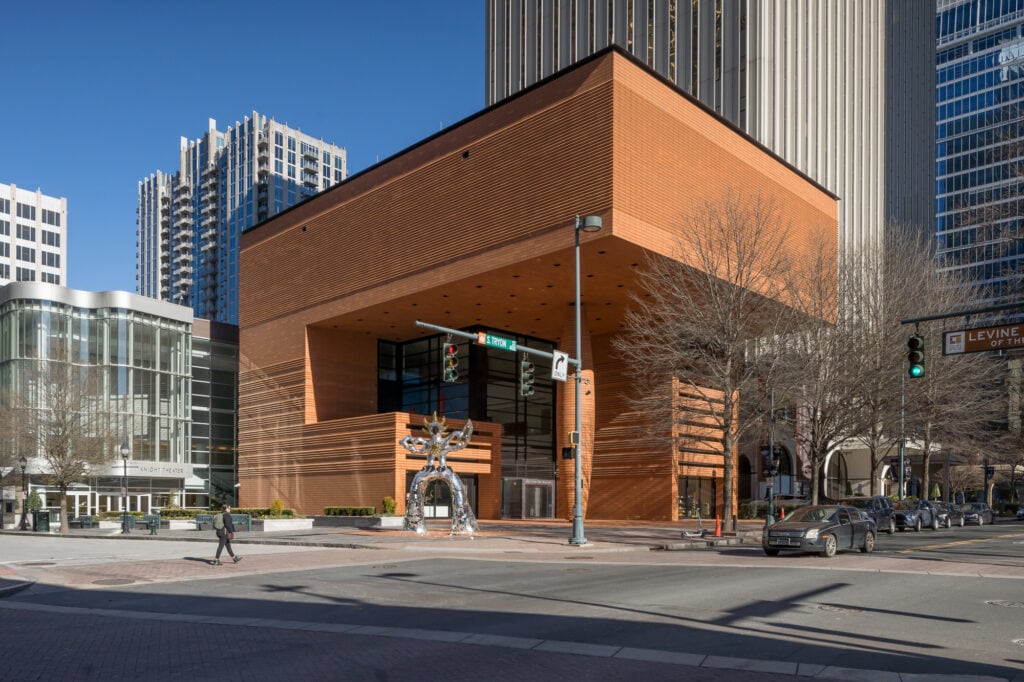 Here is the angle I took as an architectural image as I found it significantly more interesting.