Top 10 Architectural Photos from 2022
I was hesitant to do a "Top 10 Architectural Photos from 2022" post because I seriously have a really hard time narrowing it down to just 10 images, but I did my best. I will say these are not in "TOP 10" order, but instead are ordered by shoot date and included a short snippet about each shoot and what went into these photos.

2022 was a year of SIGNIFICANT change for me. I left my business in Minnesota with my family and we moved south (several times) and still managed to continue making a decent living throughout it all while starting businesses in 2 different states. On a more somber note, I also lost my father in July. This motivated me to also start getting my own health in order so I started exercising almost every single day in October and, at the time of writing this, am down almost 20lbs and feel great.

All this to say, putting this list together was a great time for me to reflect on everything that happened this last year and with every image, I was brought back to whatever event was happening in my life at that time. It is important to reflect, but not dwell. My "resolution" for 2023 is to simply be more present and not worry too much about the future OR the past.

Without further ado, enjoy:

1. CapStar Building – Nashville, TN
When we first moved to Nashville, I spent nearly every single day driving around and exploring and documenting the architecture of downtown Nashville and the surrounding areas. This was one of the last photos I took during that series before work began coming in. I was about to head home for the night when I noticed the beautiful gradient happening in the sky and the reflections hitting this building. I pulled over and quickly put my drone in the air and (carefully) captured this image.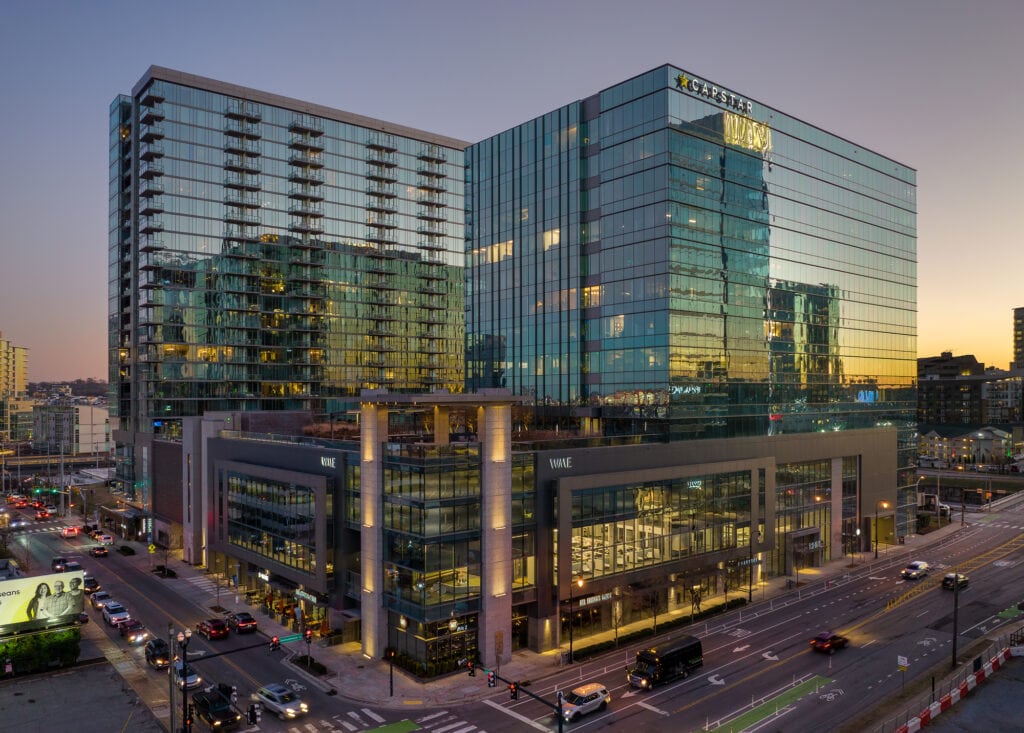 2. Miner Park Modern Kitchen – Toledo, Ohio
Designer / Client: Merrily Modern

Mary Wyar is a good friend of mine. We used to photograph weddings in the same city and became great business colleagues. Over the years, she developed a knack for interior design. This was her first major client project – a nearly whole house renovation. The kitchen was absolutely remarkable and we spent a lot of time over the course of two full days documenting everything.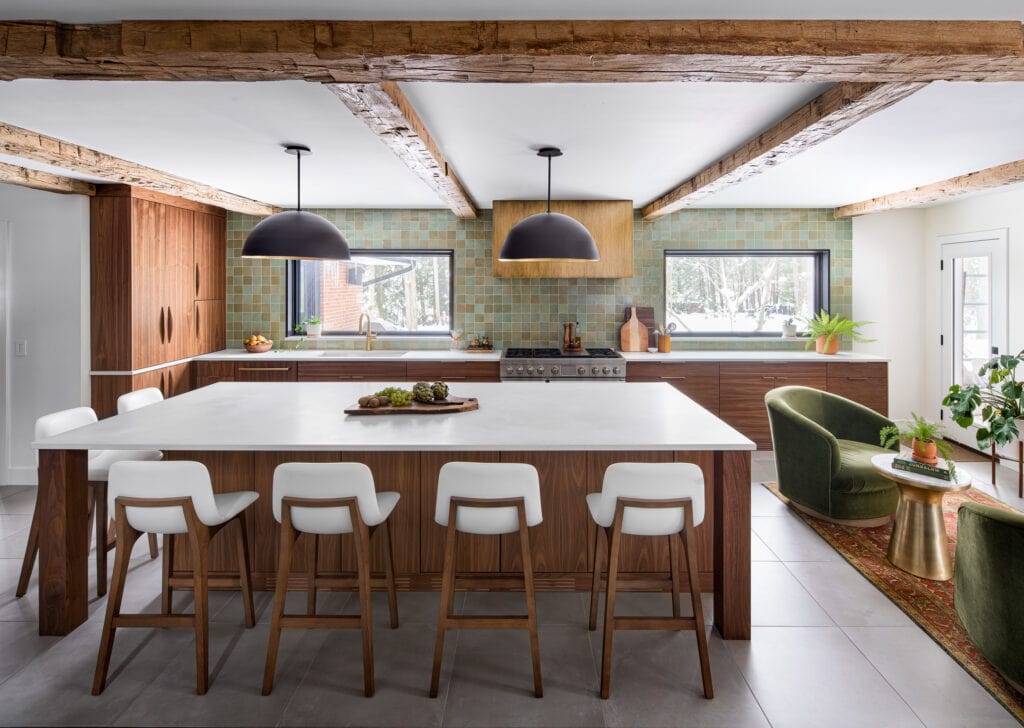 3. Alliance Bernstein – Nashville, TN
This was a career-defining shoot for me and was exactly what I envisioned when we decided to move to Nashville. The images from this shoot were featured in countless publications all over the world due to the significance of the move of their HQ from Wall Street to Downtown Nashville. I made some of my best images in this space as well as my first "official" commercial architectural video. This was the first image captured on this shoot. It took about 2 hours in total to make. A lot of work went into this both on-location as well as in post-production. More photos from this shoot coming right up!!!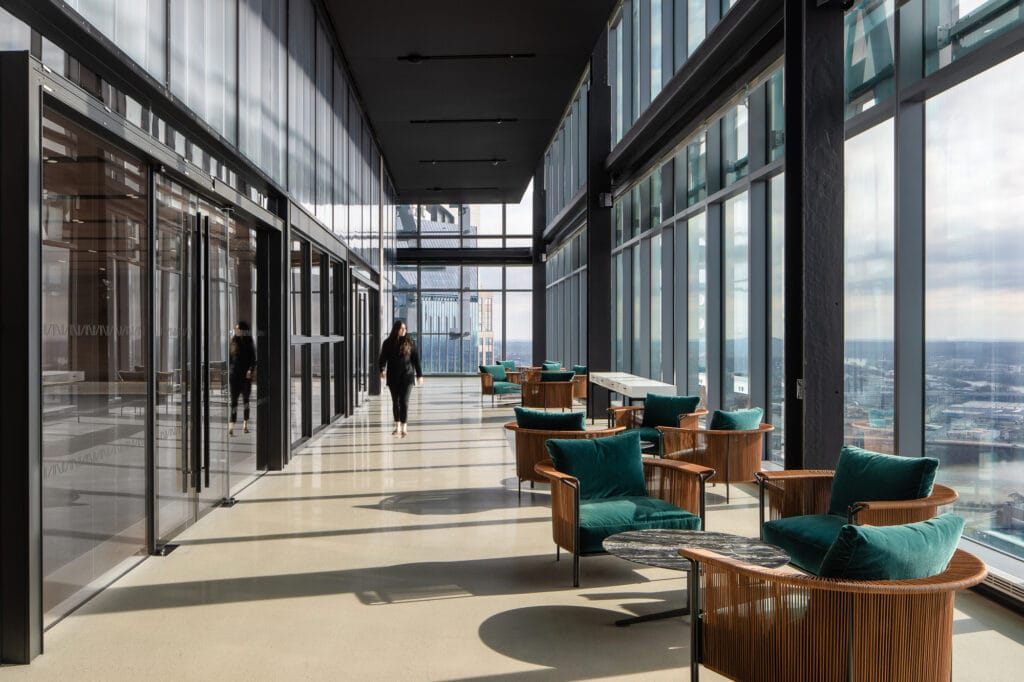 4. Alliance Bernstein
This was the second most complicated shot I made during the AB shoot. Not just staging 9 people, but moving furniture and staging for over an hour to make sure everything was perfectly placed.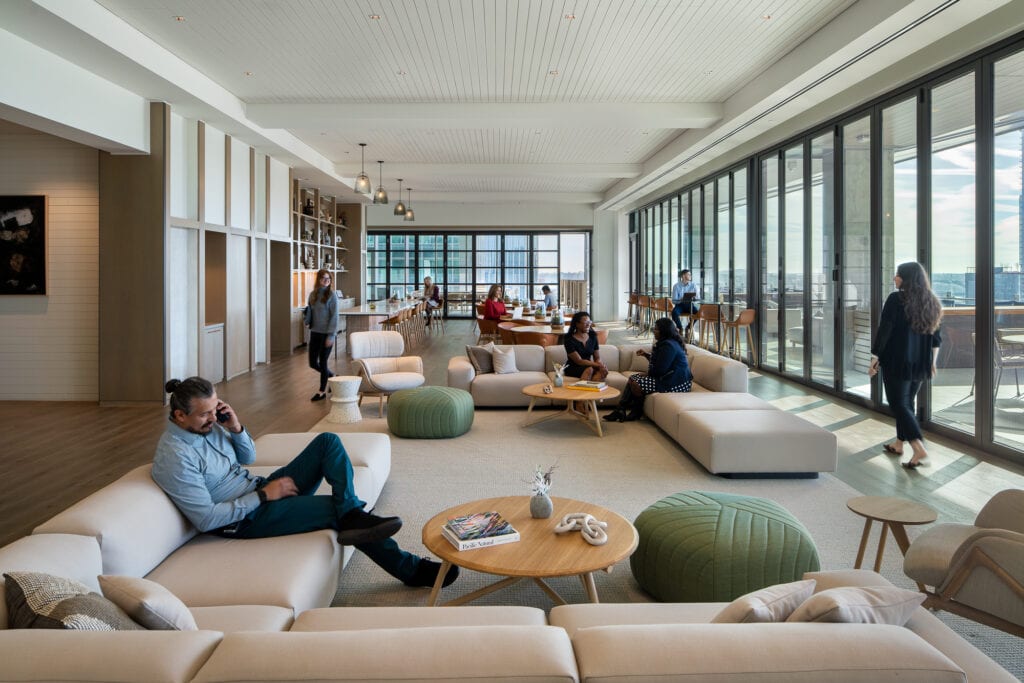 Here's a little behind-the-scenes video of this shot in progress:
5. Residential Shoot – Nashville, TN
This was a luxury real estate shoot so I won't be sharing any details because this was just shot for fun with the homeowner. We were creating some photos for marketing (which have never been used until now) and I decided to step in and be a model on one of them. I carefully set everything up and grabbed a guitar while my client hit the shutter during a genuine moment between myself and my clients' client. Hopefully, this gives you an indication of what it might be like to work with me, 😂.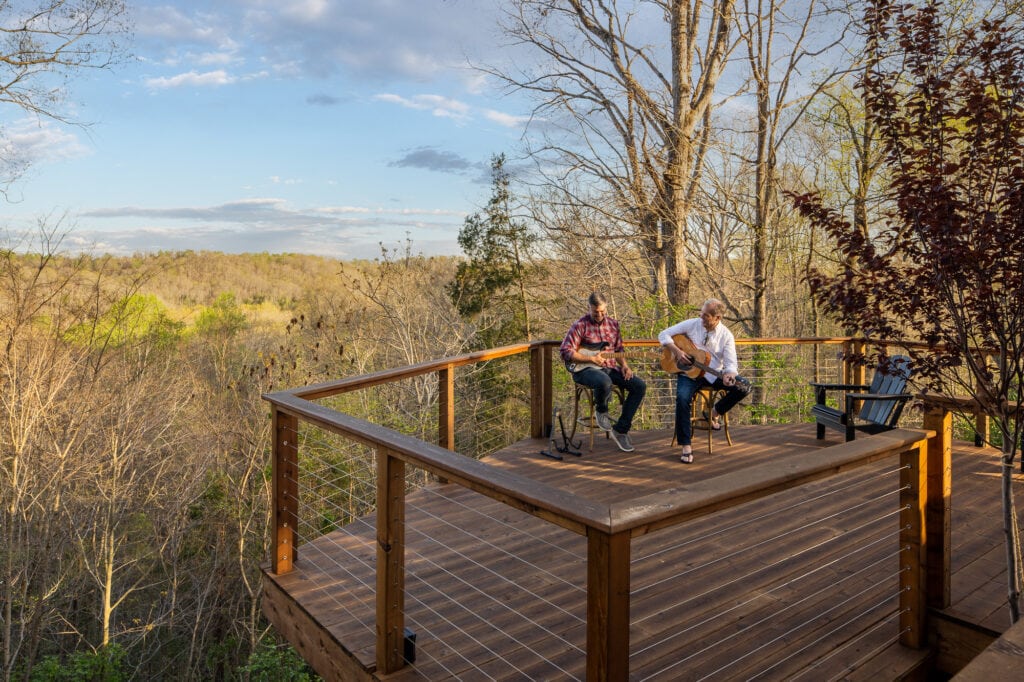 6. South Dakota State University – Brookings, SD
Client: EAPC Architects
Client: McCownGordon
This was, by far, the most complicated shot to make in my entire career. It had nothing to do with the setup or the editing, but all of the circumstances leading up to this. This was the "money shot" for this entire shoot. It took 4 separate visits and prayers for blue skies to achieve this image. The entire shoot was dependent upon the light hitting at this exact time. We set the camera up at 730am, prepped some of the furniture, and continued to photograph other parts of the building. We came back about 15 minutes before this was made to grab the final (people-less) image and then began to stage people into the shot.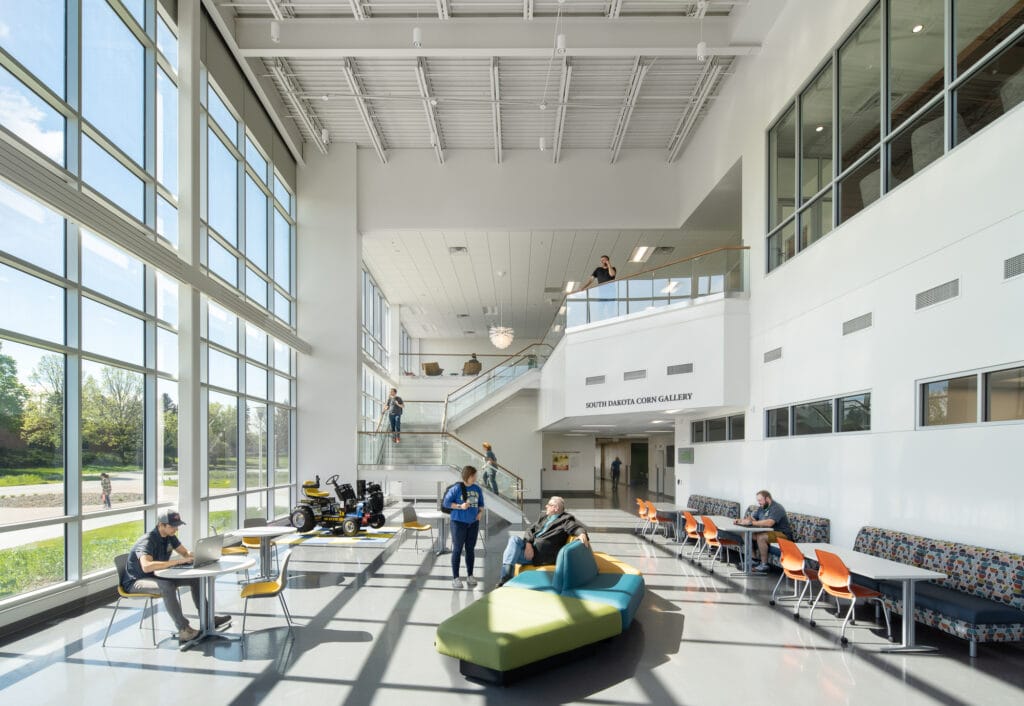 7. Bridge Church – Spring Hill, TN
Client – Equip Studio
Greenville, SC-based Equip Studio contacted me to capture both photos and video of this new sanctuary and addition for The Bridge Church in Spring Hill, TN. One of the main shots we needed of the sanctuary was this one with both the theatrical lights on and off. It was relatively simple to execute but there were some things I really needed to think about that I wouldn't normally consider. Namely, the intense lighting in a darker room creates some post-production challenges I knew that I would need to overcome. I am grateful for shoots like this where I am faced with new challenges. This offered me an opportunity to learn something new. This was my first church shoot as a Christian, by the way. Slide back and forth to see lights on/off.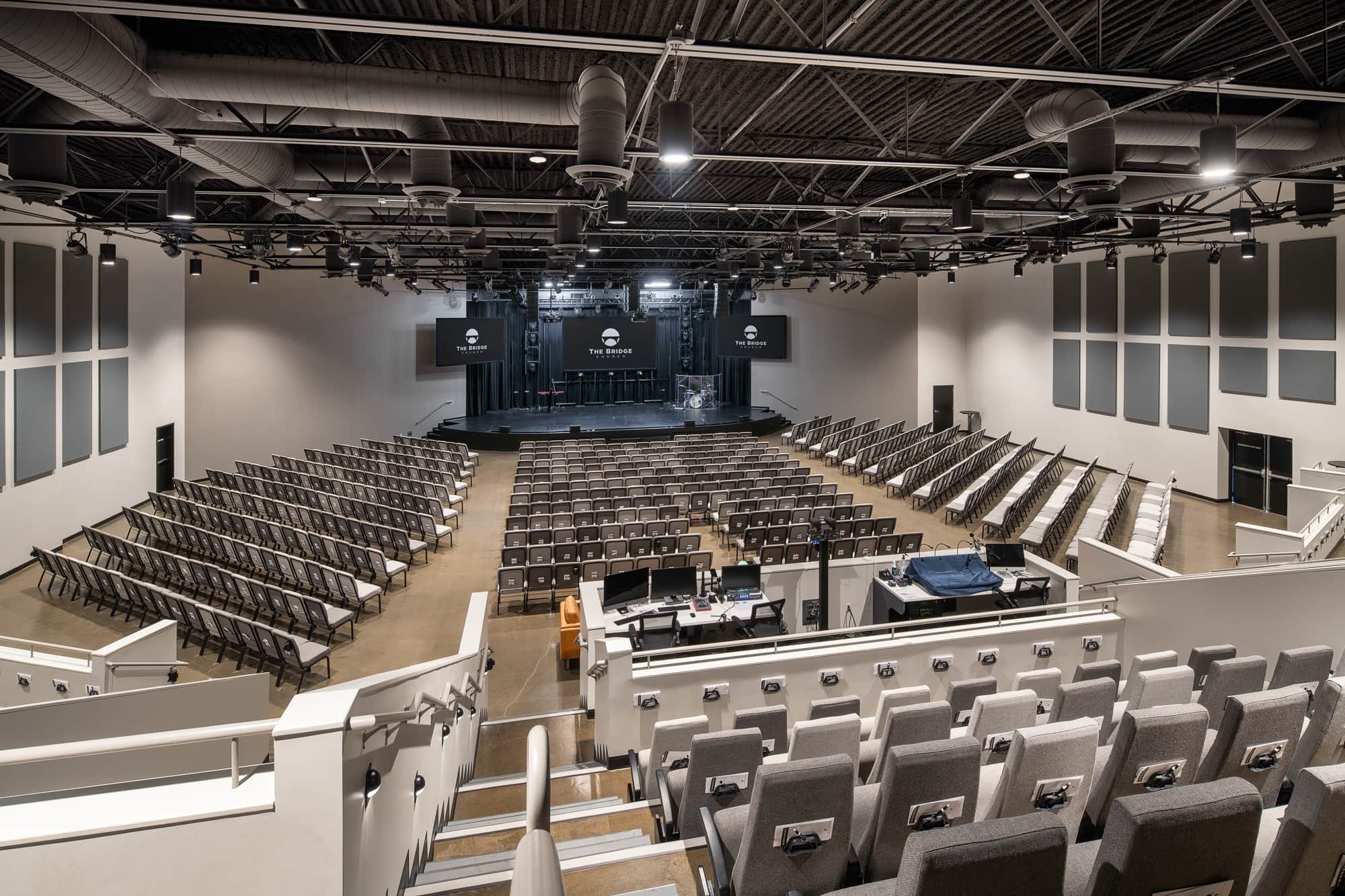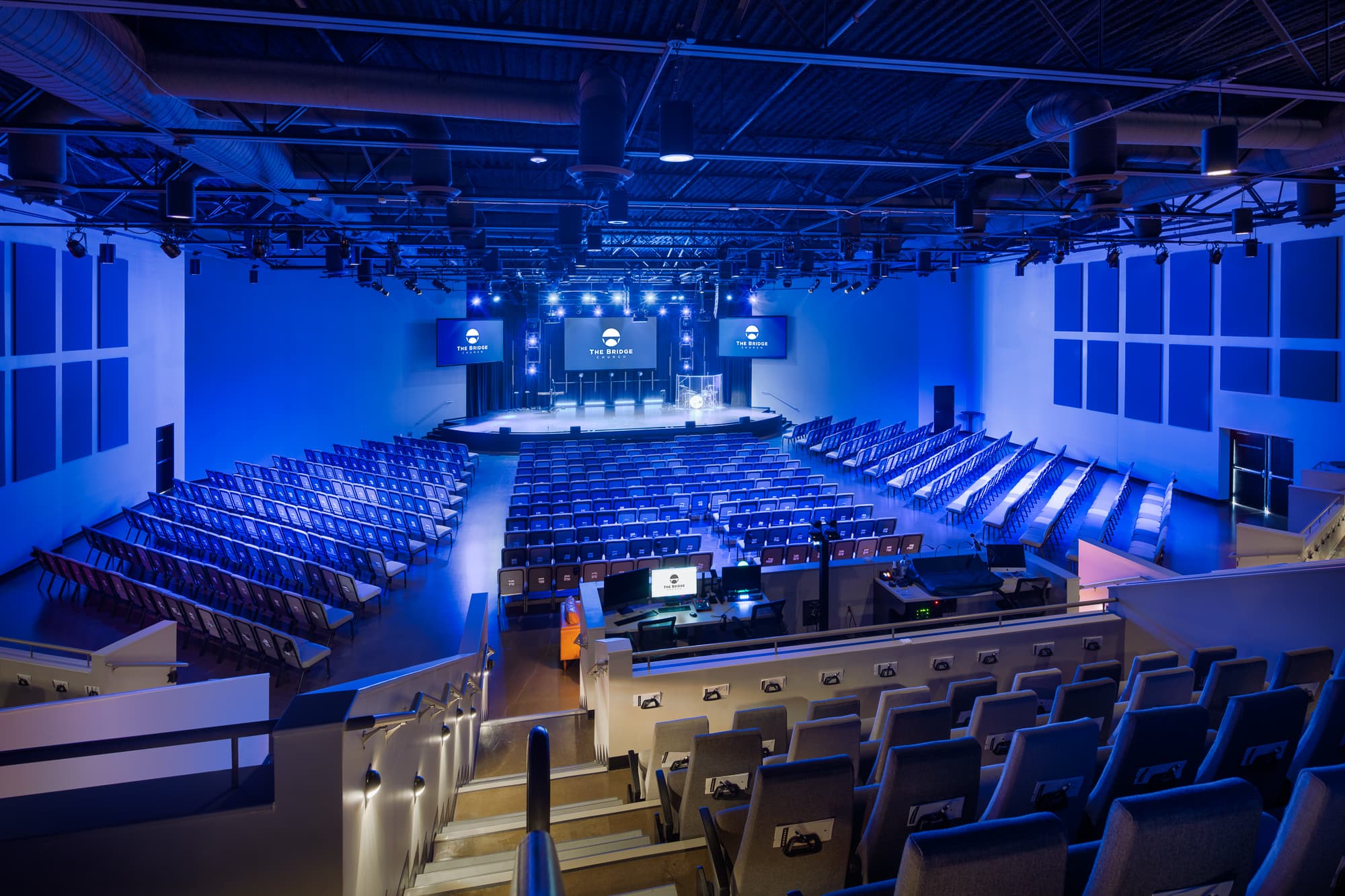 8. Commercial Real Estate Shoot – Franklin, TN
I don't shoot a lot of commercial real estate, but JLL hired me to photograph some of their higher-end properties that required a more polished look and attention to detail. We ended up making around 30 images at this large complex over the course of 2 half-days, but this is one of my favorites. The challenging part about this shoot was that about halfway through, I pulled a muscle in my lower back. While this photo was being taken, I was in a lot of pain 😂🤦🏻‍♂️.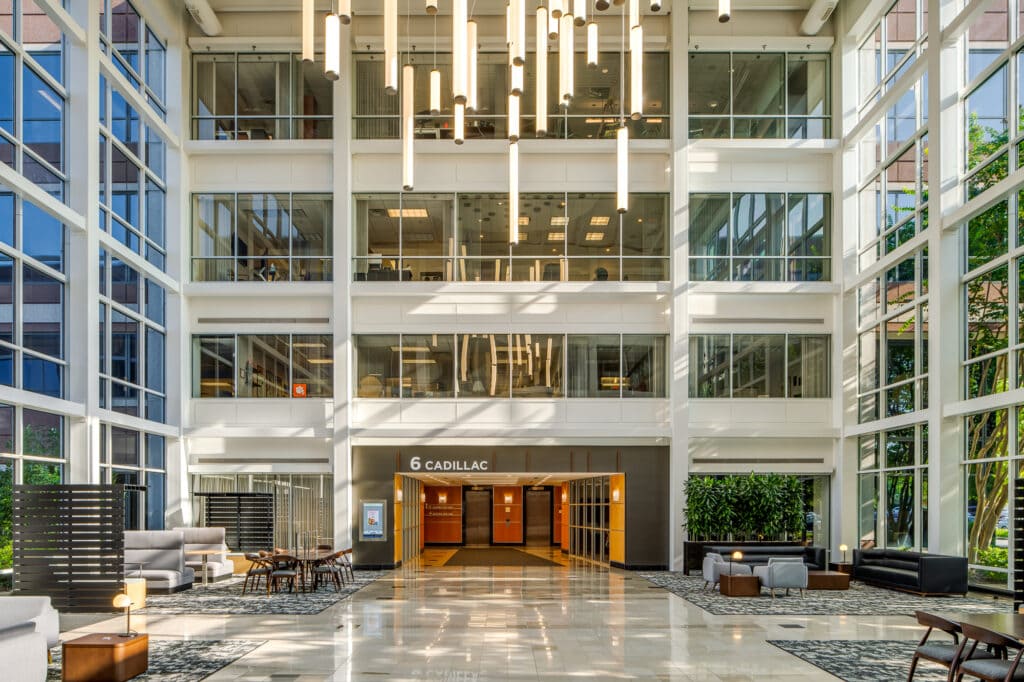 9. Parade of Homes – Asheville, NC
This isn't a client shoot and it isn't one of my best photos. It was kind of taken on a whim with no ability to stage, plan, or prep. There are people in the shot, the colors are crazy, the sky isn't blue, etc. The reason this shot even exists is that while I was out touring homes during the parade of homes in Asheville, NC, I visited this one by Red Tree Builders and it was one of my favorites. It is truly remarkable craftsmanship and attention to detail. I noticed on their information flyer that the exterior photo they had on the front was still unfinished so I felt compelled to throw my drone up in the air and grab a new one and they kindly accepted my offer. I only wish I could have provided them an even better photo. I am including this as one of my "Top 10" because while I wasn't hired to do this and it isn't one of my best, it does mark the first official architectural-type photo I have taken while in Asheville (that isn't a real estate listing) – and it also shows, when you compare to my other work, what careful planning will get you – but also how a professional can make do with the circumstances we are given.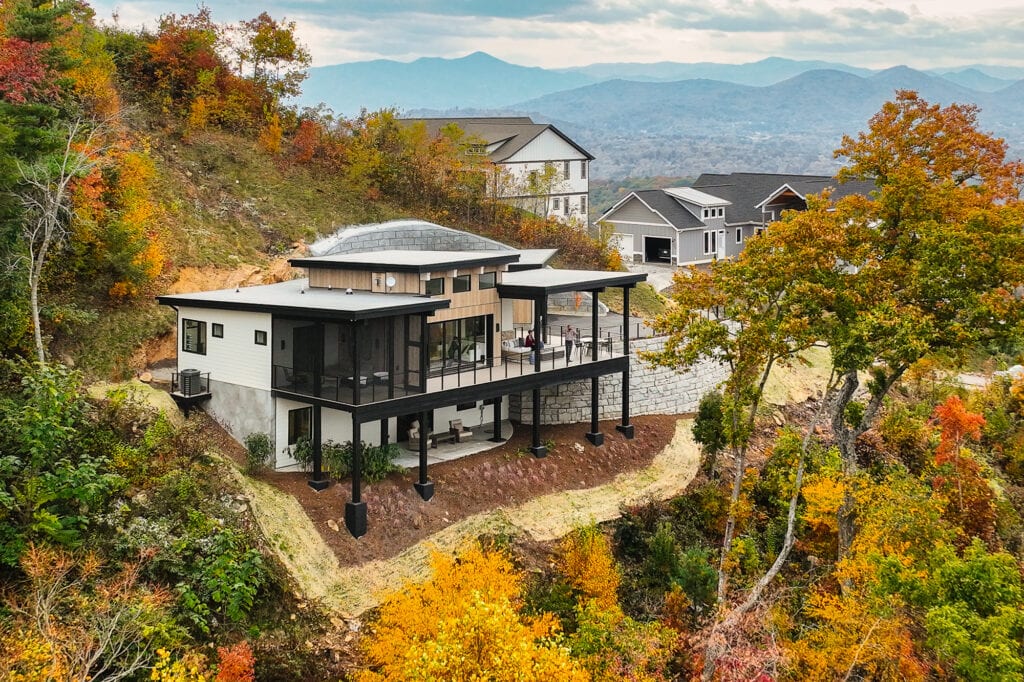 10. Capgemini – Nashville, TN
I was hired by Capgemini to photograph and create a video of their new Nashville office designed by Gensler and construction by Flow Construction. This was a great shoot and my first time working with my new assistant, Dylan, who is an absolute rock star. I am looking forward to sharing the rest of these photos and the video on a future post!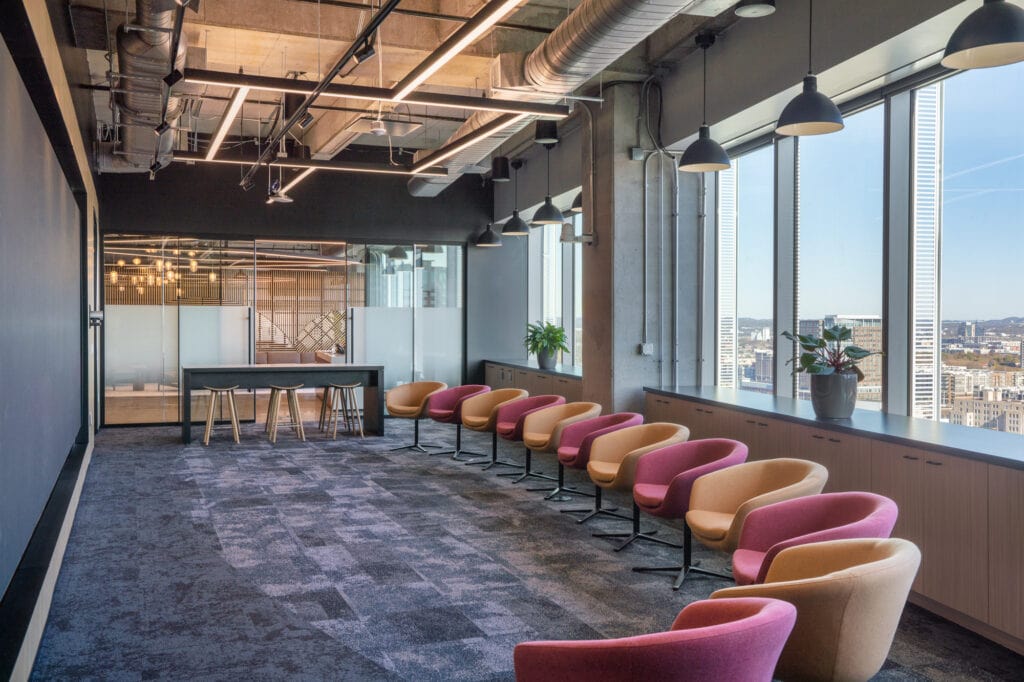 11. Bangarang – Music Row, Nashville, TN
Ok, I couldn't leave this one out. This was very fun to work on. This historic building interior was completely gutted and redesigned into a beautiful salon called Bangarang (yes, it is a Peter Pan reference – as well as numerous other little easter eggs hidden throughout the salon). This was my first of 3 shoots (IN THE SAME DAY) with CDP Architecture. I loved working with Chad on these projects. His enthusiasm for my work was incredibly energizing and I am looking forward to working with him on future shoots.
I was tempted to just continue posting, but I will leave that for another time. In making this post I realized that there is a LOT that I haven't shared on the blog this last year so I have some catching up to do.