Nashville Architectural Photographer in The Gulch
I have been in the middle of a fairly large architectural photography project in downtown Nashville that I am looking forward to sharing very soon! In the meantime, here are a few more of those "Exploring Downtown Nashville" shots. You are probably familiar with all of these buildings. I took them all at the beginning of February and figured maybe it was time that I put them out there as things are starting to warm up!
These first 3 are of Gulch Crossing building by ESA which was completed in 2015. There are so many photos of this building online it is hard to not replicate one. I can see why – it is in a prime location and has some very cool features. Easy to photograph and easy to make a good photo.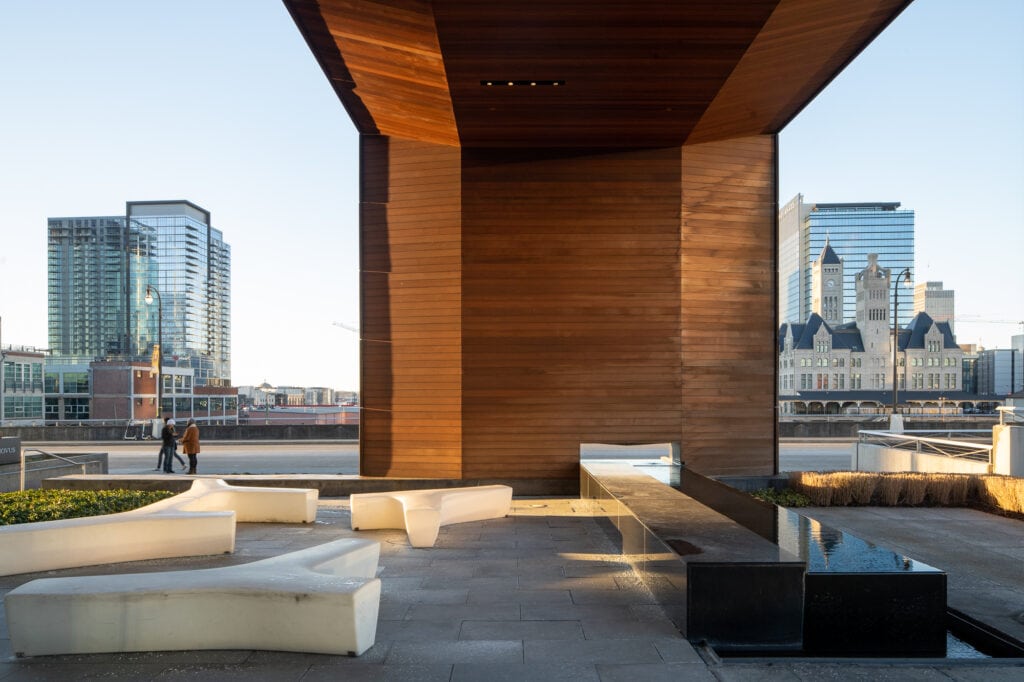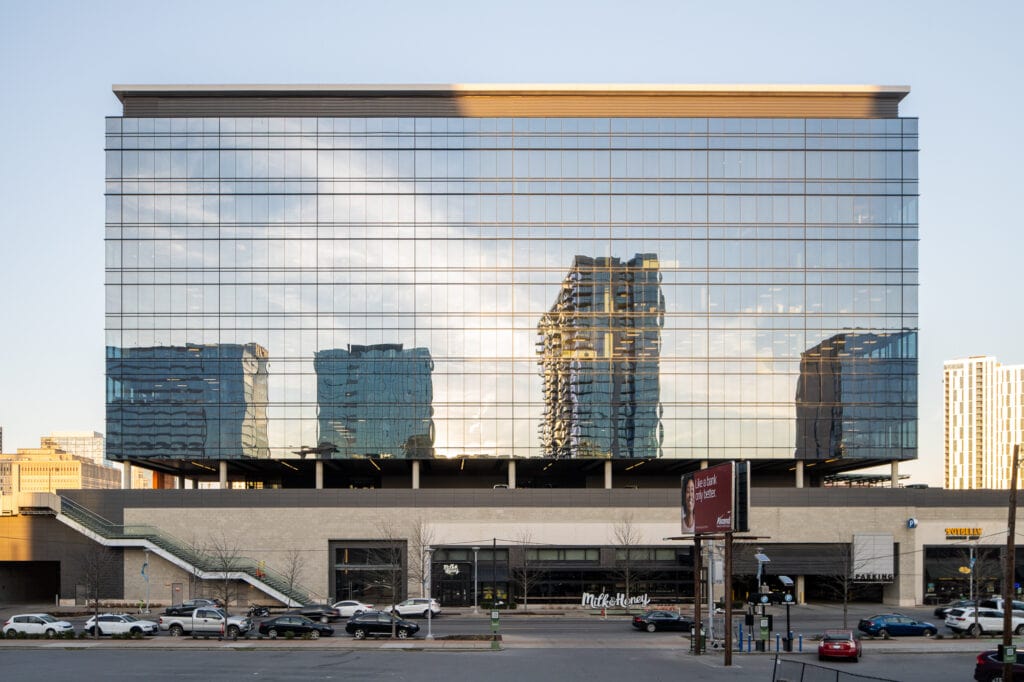 This one below was taken from the top of the stairs alongside Gulch Crossing facing the Gulch and features many familiar buildings including the backside of The W Nashville, followed by some older structures such as the Icon in The Gulch.