Commercial Architecture Photography and Video in Nashville, TN
I was recently commissioned by Capgemini to produce commercial architecture photography and video in their Nashville, TN office which just opened in 2022. Designed by Gensler and constructed by Flow Construction, this beautiful office location graces the 10th floor of the Broadwest office towers.

The goal of this shoot was to photograph 13 key elements of the new design which promotes a flexible working environment and allows employees of all positions to cross-pollinate ideas for growth.
The minute you walk off the elevators, you are greeted with a beautiful elevator lobby looking straight toward panoramic views of downtown Nashville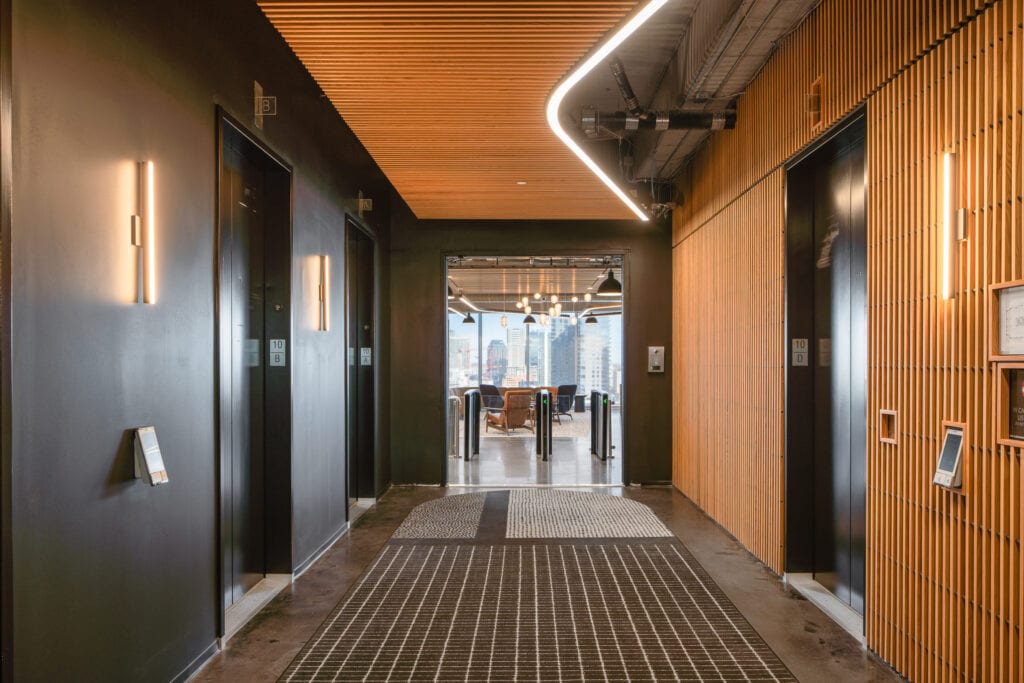 Unlike most corporate offices where you walk in and are immediately greeted by a receptionist behind a desk, the reception desk is across the room which gives a more welcoming vibe.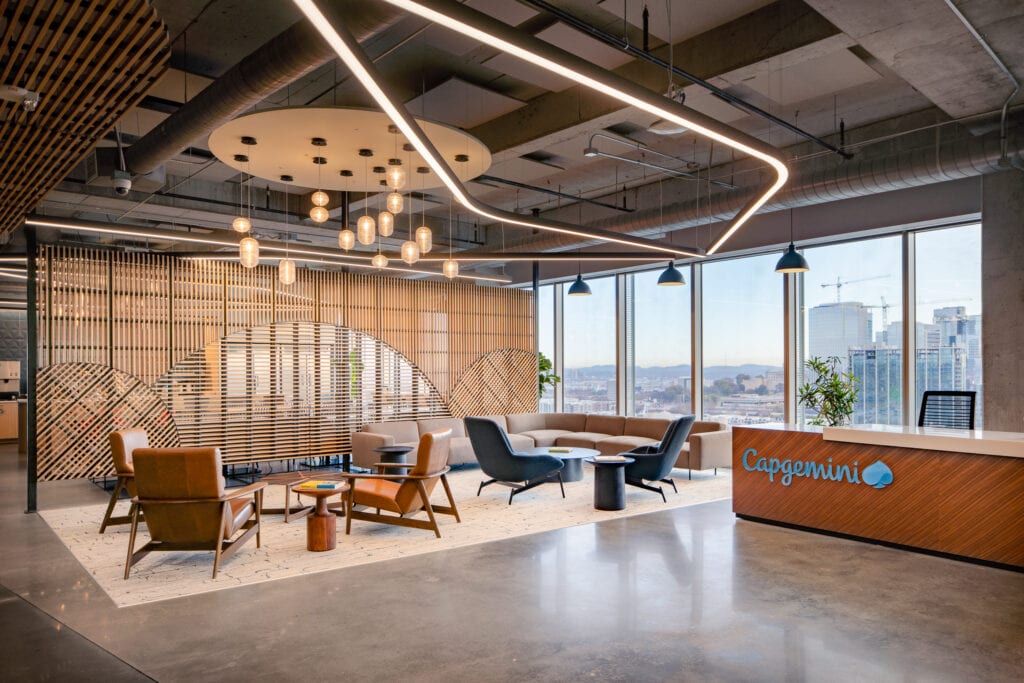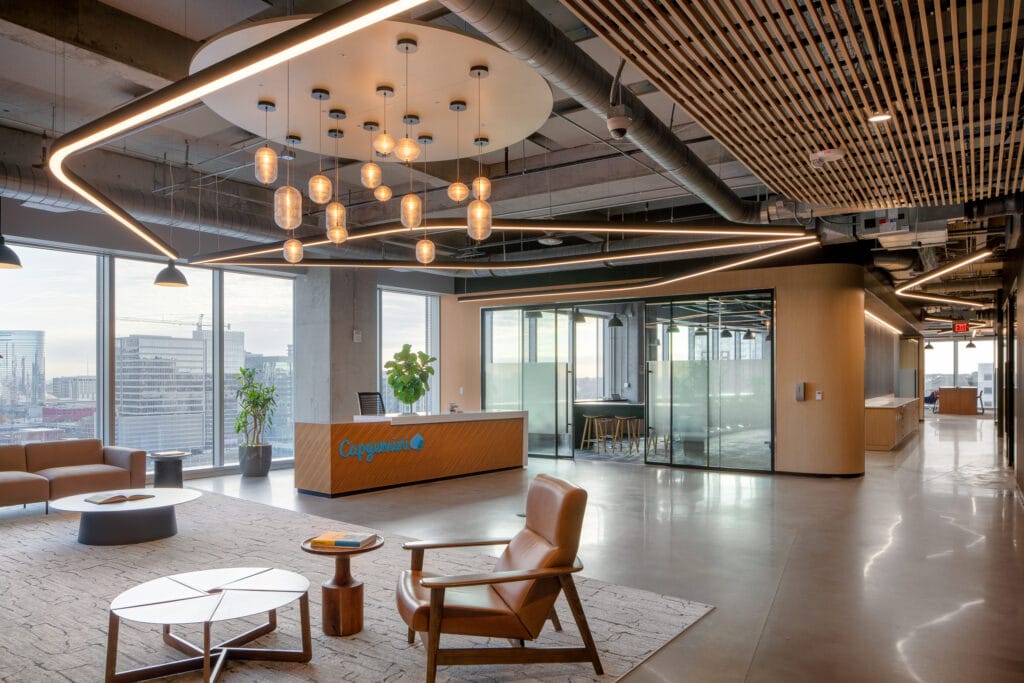 On the other side of this beautifully designed wood slat wall is the lounge area with an amazing kitchenette and more panoramic views of downtown Nashville.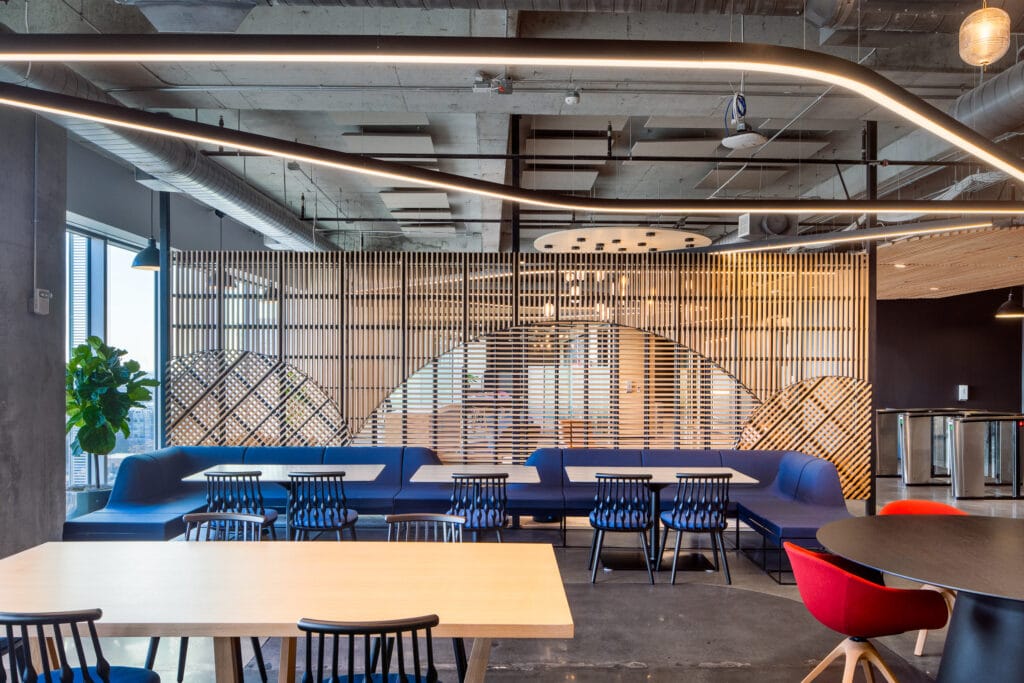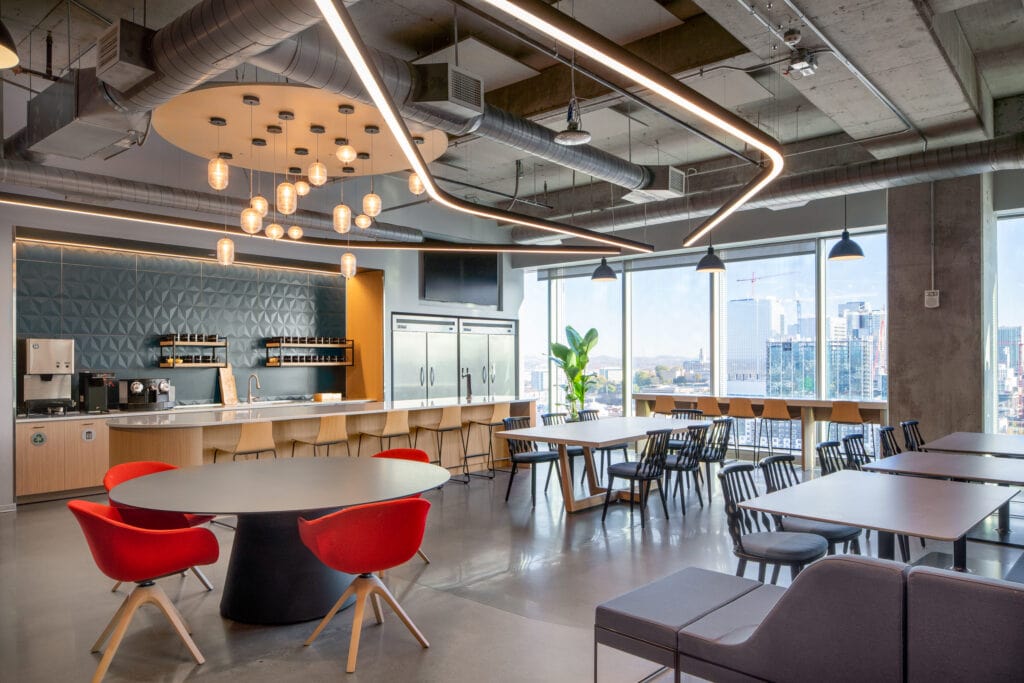 The workspaces and conference rooms throughout the entire office were designed to be open and collaborative. As you can see in this corner meeting room, it is an open space without doors – but with curtains to help with sound dampening and a little privacy if needed.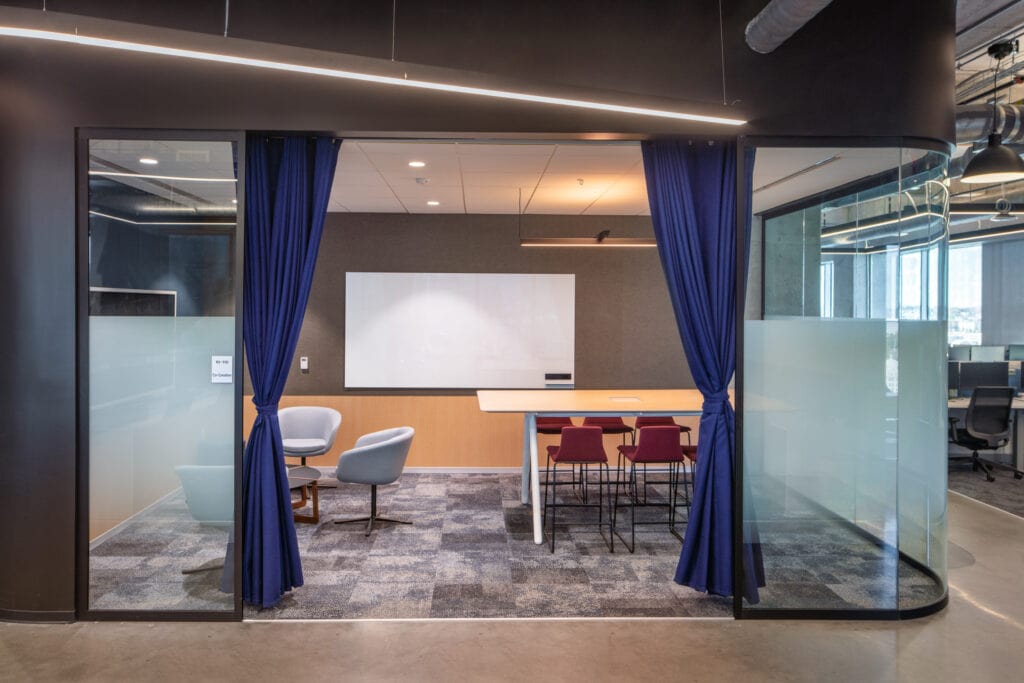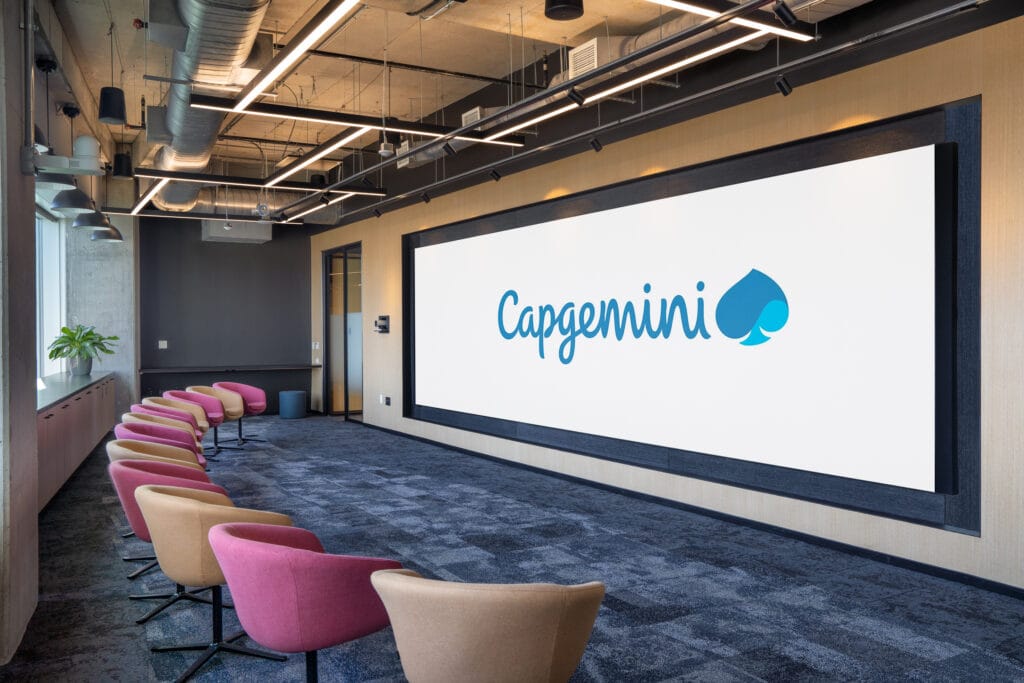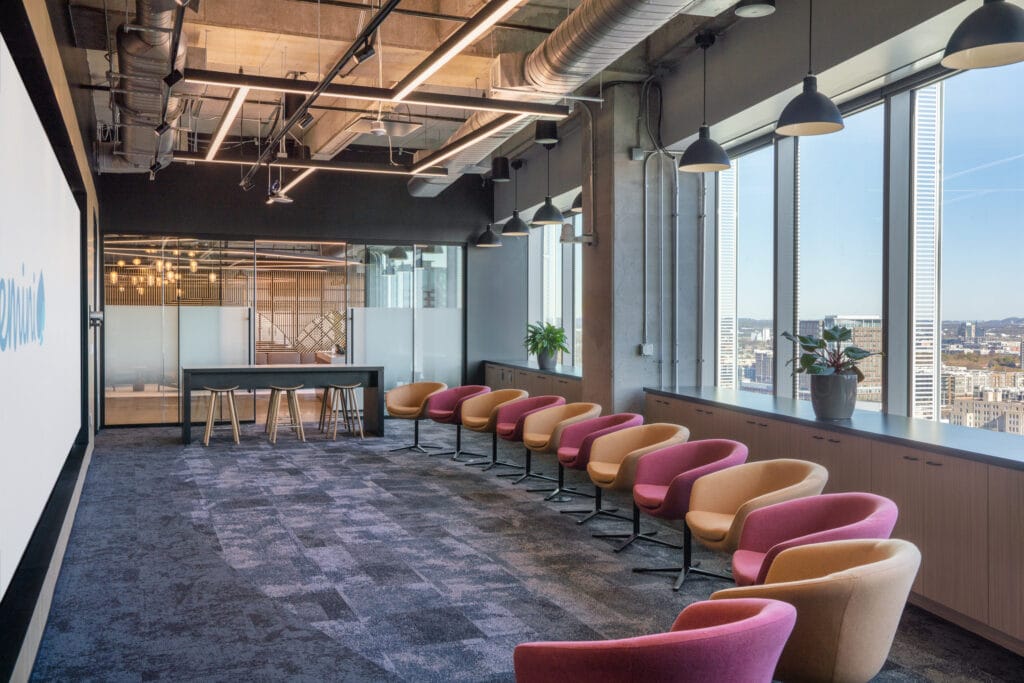 All of the workstations were intentionally designed to be unassigned and flexible. Employees are free to work around the entire perimeter of the office and enjoy the 360-degree views of downtown Nashville.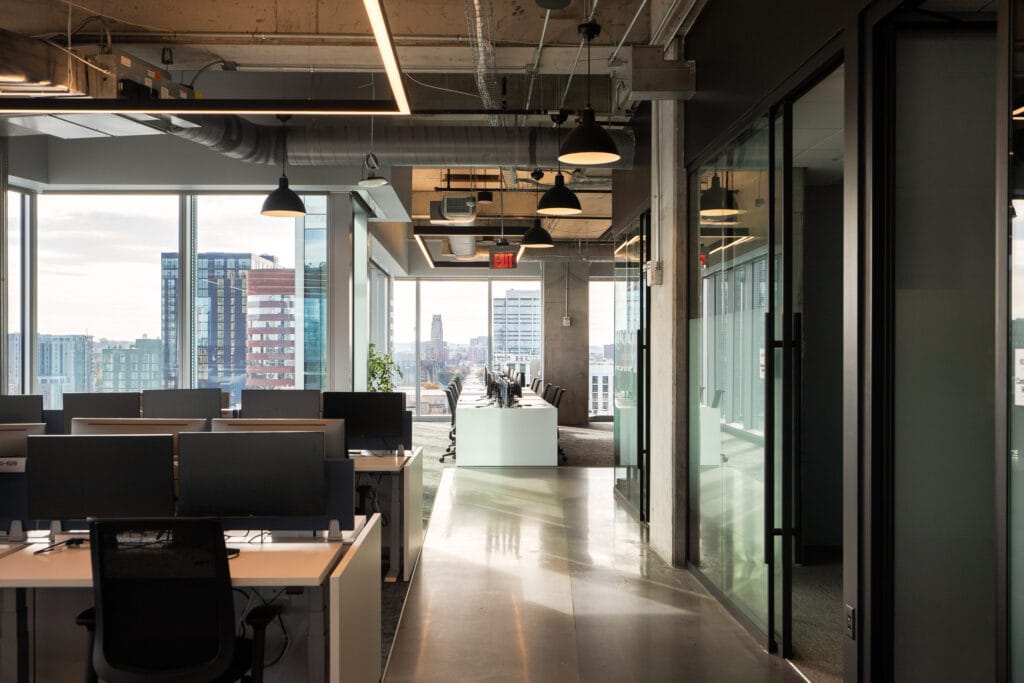 One thing I am excited to start offering my clients is animated Gif's (not Jif's ;). Sometimes a full video isn't necessary, but to see how a room or an object works, this is a great solution!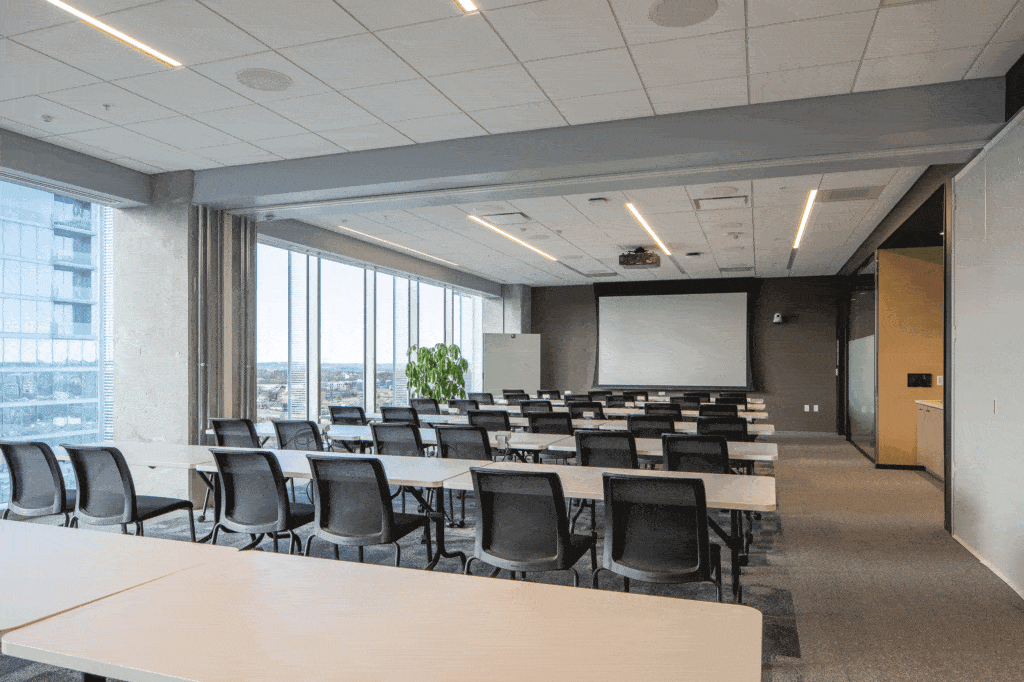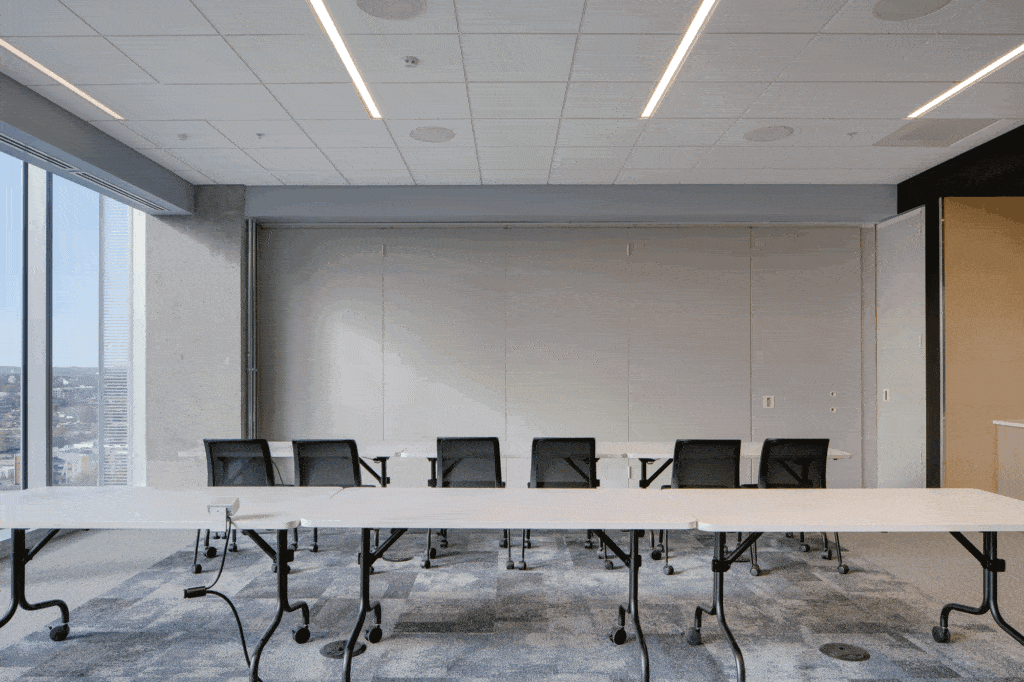 Another need for this project was to create a corporate office video (in an architectural video style) that would help explain the thought process behind the new space and working for Capgemini as a whole from the perspective of their employees and executives.
I would love to talk about any future projects you may have! Contact me if you would like to be part of my mailing list or if you have a project you would like to discuss: